Get Your Free 2017 Redwood Brochure.
Learn How To Protect Your Retirement With Gold And Silver.
Receive Up To $600 In Free Silver Coins or $600 Cash Back*.
WHAT IS A SELF – DIRECTED GOLD/SILVER IRA?
A gold/silver – backed self-directed Individual Retirement Account is an Individual Retirement Account (IRA), that allows precious metals such as gold and silver as an investment option.
An appointed IRS approved custodian holds the gold or silver contents of the IRA in a fiduciary company for safe – keeping for the client.
A precious metals IRA retains the functionalities of a traditional IRA The big difference is, instead of holding paper based assets, physical gold/silver coins reside therein.
Clients who had the foresight of adding gold and silver to their portfolio in 2008, experienced zero loss of equity and tremendous growth.
Special Note:
Contributions to your individual retirement accounts (IRAs) that are Traditional IRAs or Roth IRAs are generally limited to a certain annual dollar amount ($5,500 for 2014 through 2016, or $6,500 if 50 or older) or your compensation that is includible in your gross income for the tax year.
REASONS TO OWN GOLD AND SILVER IN A SELF – DIRECTED IRA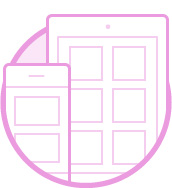 HEDGE AGAINST INFLATION
As the debt limit increases, gold can serve as a hedge against inflation and currency devaluation.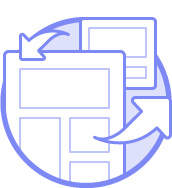 DIVERSIFICATION
Gold acts as a diversifier and as minimizes loss during endemic market crashes.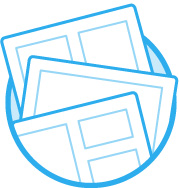 STABILITY
Gold offers downward slide protection and positive performance in times of extreme market stress.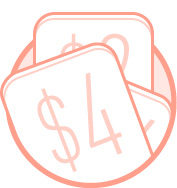 LIQUIDITY
Gold is a very unique asset in that it is very liquid, yet scarce. Hence, the intrinsic value to your portfolio.
GET STARTED TODAY! (800) 696 - 6414
Redwood Gold Group, Inc. is a precious metals company. We are experts in the global economic factors that influence traditional investments. We believe that diversifying into precious metals might help mitigate losses experienced in the 2008 - 2009 financial crash. At Redwood Gold Group, Inc., expect the highest ethical standards, excellent product selection and priority shipping.
© 2017 Redwood Gold Group, Inc.
Redwood Gold Group, Inc.
5716 Corsa Ave, Suite 208,
Westlake Village CA 91362
info@redwood.gold
DISCLAIMER
Redwood Gold Group, Inc. is not a broker dealer or a financial services provider and does not provide financial planning or financial advice. Redwood Gold Group, Inc. is a precious metals dealer and is only in the business of selling physical precious metals. Redwood Gold Group, Inc. recommends reviewing our account agreement prior to making your purchase. Precious metals and rare coins can increase or decrease in value and past performance is not a guarantee of future results. Precious metals, like all investments carry risk. Redwood Gold Group, Inc. cannot guarantee, and makes no representation, that any metals purchased will appreciate at all or appreciate sufficiently to make customers a profit. Redwood Gold Group, Inc. views precious metals as a long-term investment and should be held for at least 3 to 5 years, preferably 5 to 10 years, recognizing any specific holding period may be affected by current market conditions. All statements related to home delivery gold IRAs are the opinions of multiple attorneys retained by Redwood Gold Group, Inc. and does not warrant the completeness or accuracy of the attorney research conducted related to these statements.